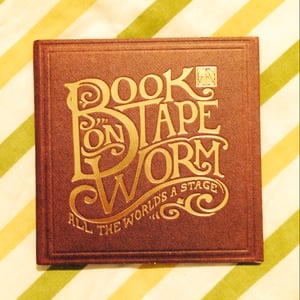 $

15.00
This is our debut album. We love it. That love manifests itself in both the music and the packaging, which is a foil-stamped embossed felt-paper case containing a double-sided three-tiered pop-up book. If that seems like a lot of hyphenates, it is- but that's because we want you to know aaaallll the bang you're getting for your buck. Here's the rest of it:
16 tracks, 47 minutes
1. Act I
2. To Mock a Killing Bird
3. A Wind in The Door
4. Defcon 5
5. Act II
6. Poltergeist
7. Death of a Salesman
8. Architexts
9. Of Plans and Promises
10. Act III
11. Corners
12. Shadow Puppets
13. Paper Things
14. Act IV
15. Penumbra
16. Pianocide
For a preview of the music (and the popup) watch http://vimeo.com/51279248
If you're a Utah native you can save on shipping and pick up the album from Velour Live Music Gallery at 135 N University Ave. Provo, UT.
For those of you at a distance, we ship in 1-2 week cycles from the earliest purchase. Hope you don't mind, it's just we still have jobs and getting to the post office every day isn't always doable. Thanks for understanding and moreover thanks for buying our album.